Power Rangers: Cosmic Fury
Power Rangers Cosmic Fury is the 30th season of Power Rangers and the third season of Dino Fury serving as an hybrid adaptation of both Kishiryu Sentai Ryusoulger and Uchu Sentai Kyuranger.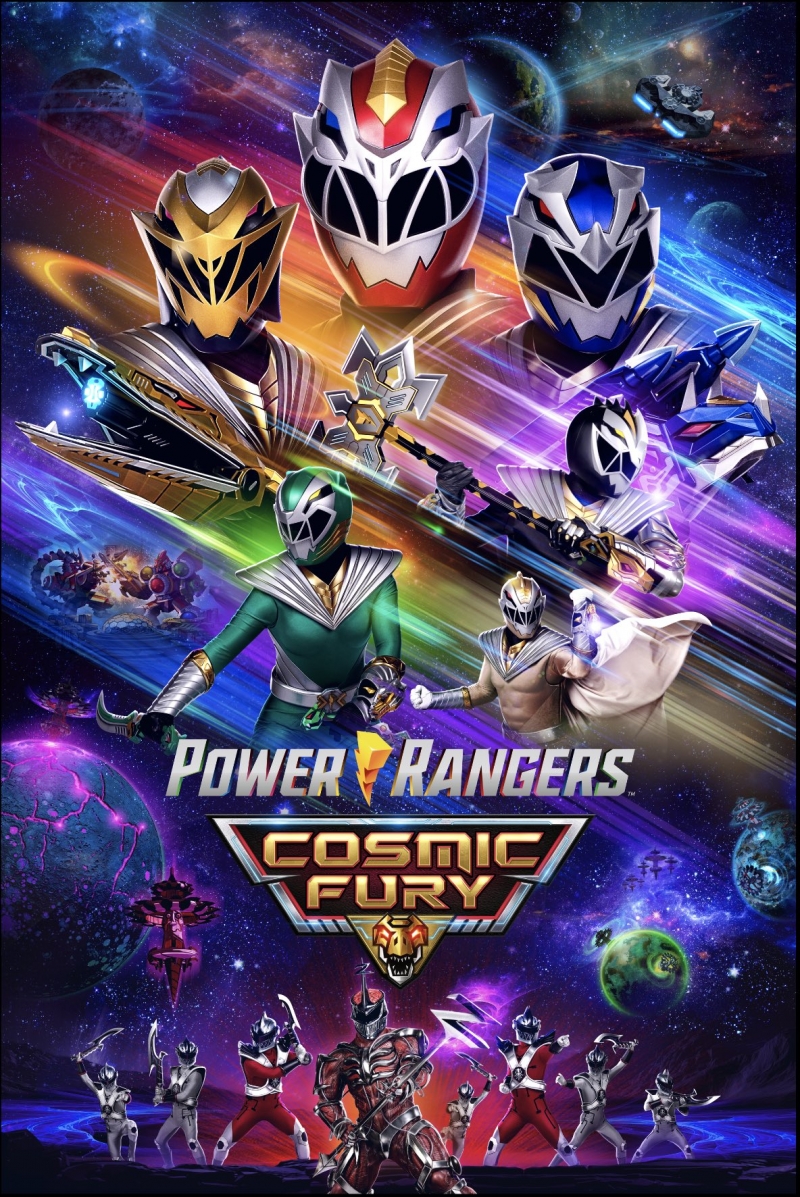 Power Rangers Cosmic Fury
The series commemorates the franchise's 30th anniversary as it picks up directly following the end of the final episode of Power Rangers Dino Fury. In the series, the Morphin Masters have tasked the Rangers with re-capturing Lord Zedd and fighting his new forces throughout outer space.
Power Rangers Cosmic Fury 2023
The series is Hasbro's third production following their acquisition of the franchise and the final to be filmed in New Zealand.
Synopsis Power Rangers Cosmic Fury
When Lord Zedd returns more powerful than ever, Team Cosmic Fury takes to the cosmos to battle the emperor of evil – and save the universe as we know it.
Watch online Power Rangers Cosmic Fury
Rangers in Power Rangers Cosmic Fury
Russell Curry as Zayto, the Zenith Cosmic Fury Ranger.
Hunter Deno as Amelia Jones, the Red Cosmic Fury Ranger.
Kai Moya as Ollie Akana, the Blue Cosmic Fury Ranger.
Tessa Rao as Izzy Garcia, the Green Cosmic Fury Ranger.
Chance Perez as Javi Garcia, the Black Cosmic Fury Ranger.
Jordon Fite as Aiyon, the Gold Cosmic Fury Ranger.
Jacqueline Joe as Fern, the Orange Cosmic Fury Ranger.
Watch full Power Rangers Cosmic Fury 2023