Ohsama Sentai King-Ohger
Ohsama Sentai King-Ohger is a Japanese Tokusatsu-drama and the 47th installment in Toei Company's Super Sentai Series. The series premiered on March 5, 2023, joining Kamen Rider Geatsin the Super Hero Time line-up after the finale of Avataro Sentai Donbrothers.
Ohsama Sentai King-Ohger
After the finale of Geats, King-Ohger was joined by Kamen Rider Gotchard
on September 3, 2023. The series would later end in 2024, being replaced by Bakuage Sentai Boonboomger in the Super Hero Time block.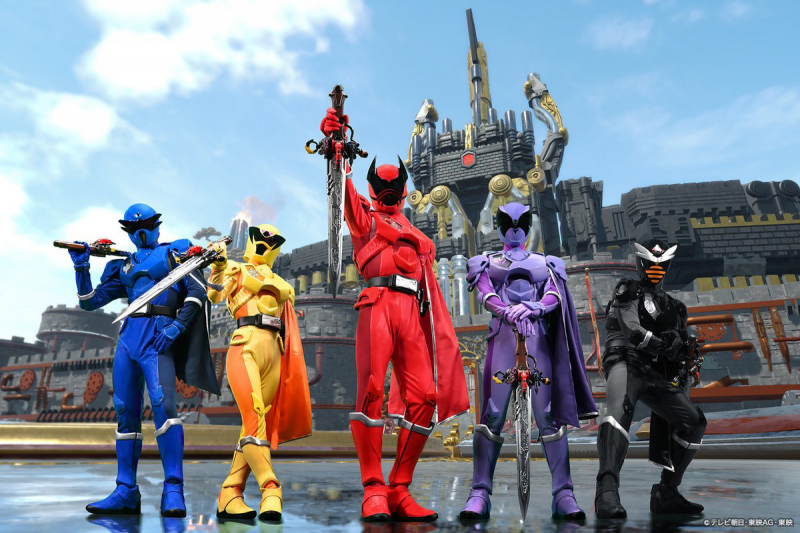 Ohsama Sentai King-Ohger 2023
There is an ancient prophecy shared amongst the kingdoms of Chikyu – 2,000 years after their fall, the Earth Empire Bugnarak will once again rise up to kill all humans. However, five kings and their guardian deity, King-Ohger, will stand up to face them.
Ohsama Sentai King-Ohger English sub
This is the story of kings who will defend Chikyu, as well as a coming-of-age story for one young man who will achieve kingship henceforth.
The six kings have united and fought against the Earth Empire Bugnarak with the guardian God King-Ohger. The battle with Bugnarak is finally coming to an end. And it was supposed to mean a peace that would last for a long time…
Watch online Ohsama Sentai King-Ohger
But two years later … a new threat appears from space in front of the six kings! The battle with Bugnarak has been settled, and two years have passed, and a new enemy will appear from space.